Intense work through August, finishing this diptych OR SO I THOUGHT
Onwards to the second part of this piece to make it mean what I want it to mean, beyond 'just a landscape'
The grid is taken from a board game design by my son E, from whom the 'stimming' component stems. Its the actual board for the game to be played upon, where markers move around governed by a throw of the dice, in the direction of the arrows on the grid. Byzantine in structure, its a design that is unfathomable to neurotypical minds, and beyond comprehension unless you are a shit-load cleverer than I. It also has a weaponised prison bars effect, and my intent is that it represents the invisible wall between our life here at home and the world beyond, the isolation of life with autism in the suburbs. We dont get out too much, because outside our home, as he sees it, the world is out of control.
There are two layers of grid, slightly offset, just as there's two of us and I make sure he's not on his own with it.
So we're recluses & I will expound upon this narrative at another time, but at this stage all I can say is that the effect I wanted from this layering disappointed me. Its Sennelier oil pastel & mica pigment, took feckin ages & a lot of maneuvering to draw up. I dont like it. I think its the textural effect of the pastels across the canvas. The technique is wrong. Something is awfully unconvincing. I am having a TECHNICAL CRISIS
I get it, it works to a point and then it doesnt. It hasnt worked. I hang head down, way down low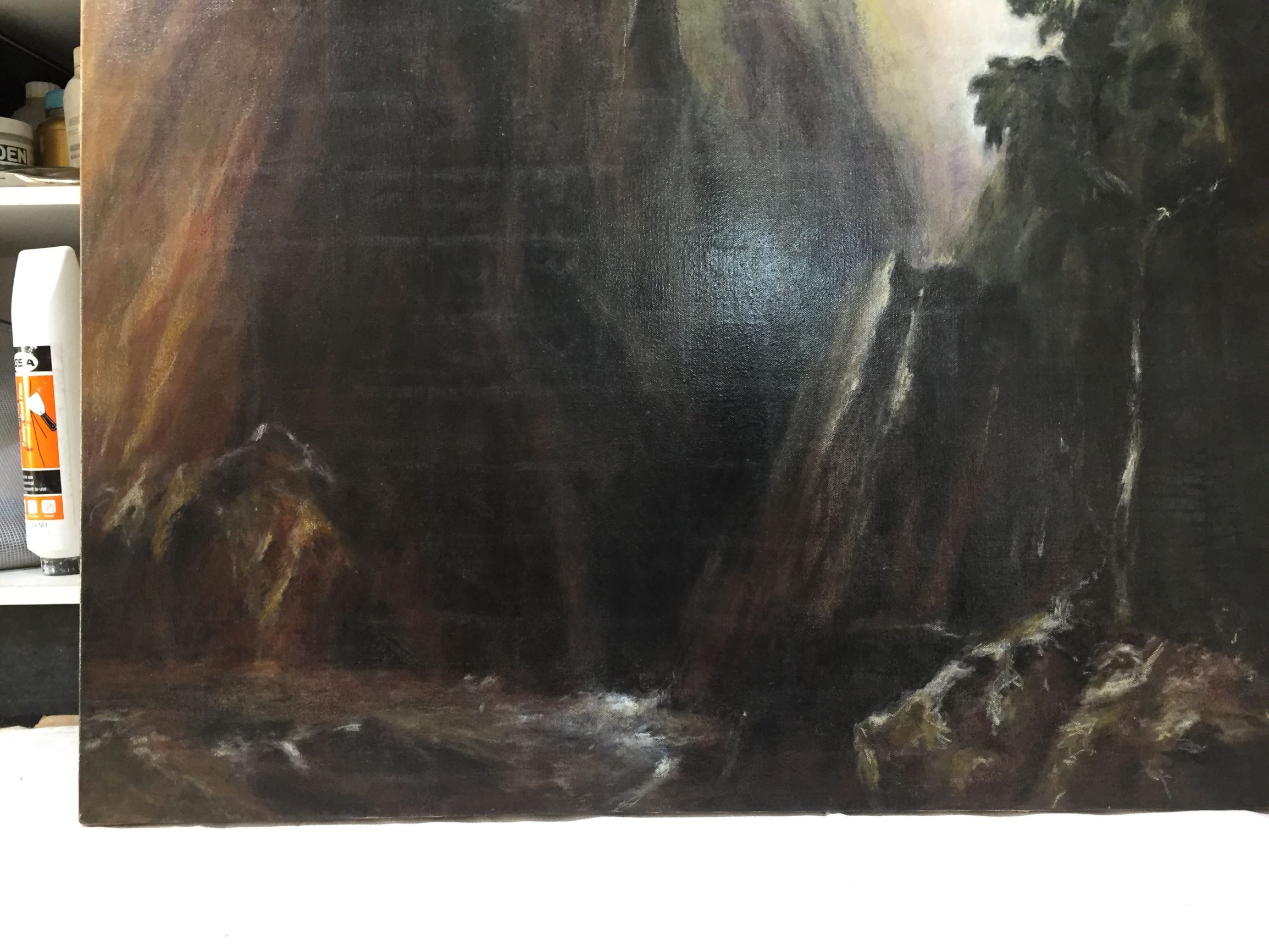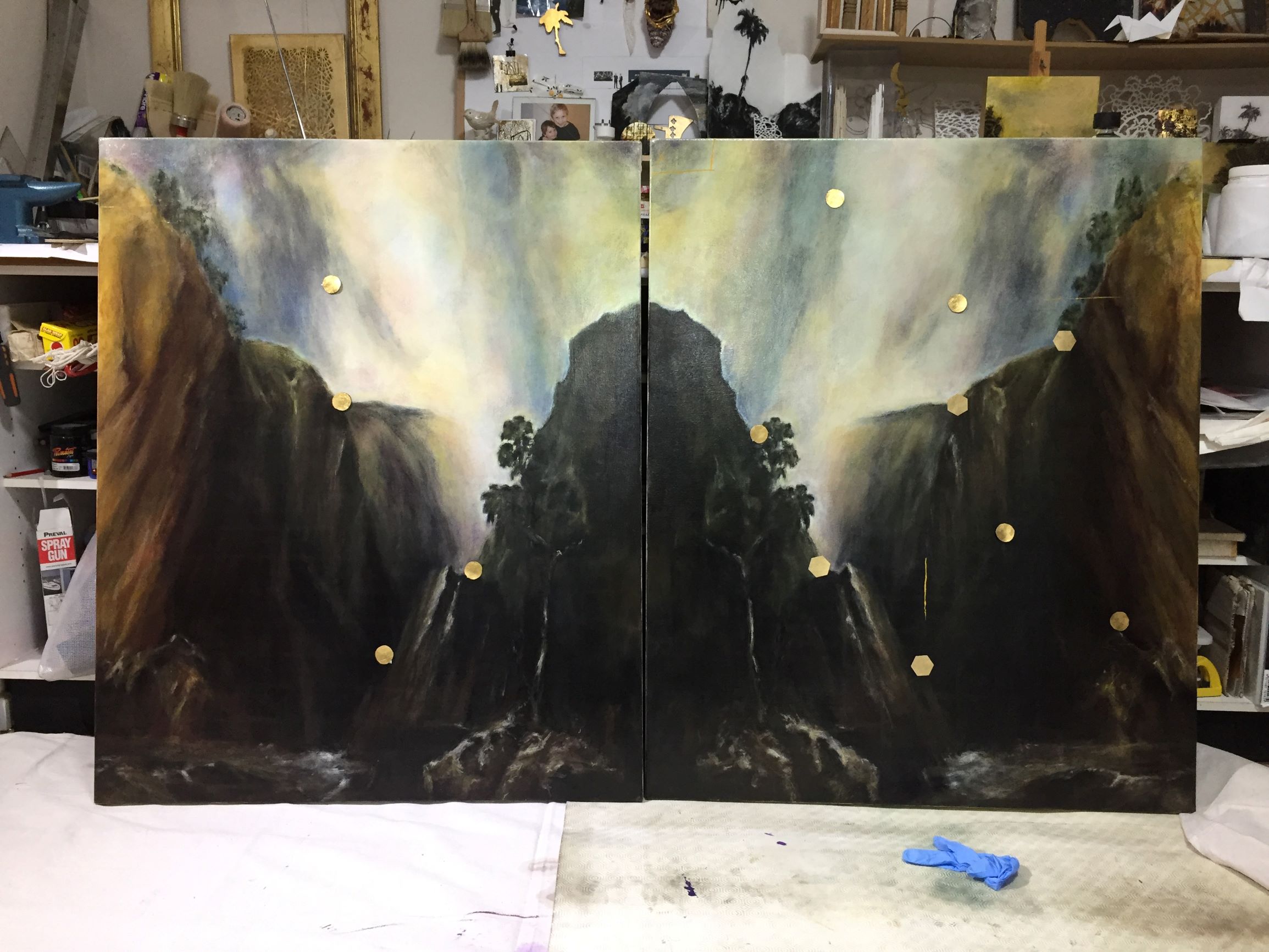 Diversion. I know, DOTS. Dots? Really?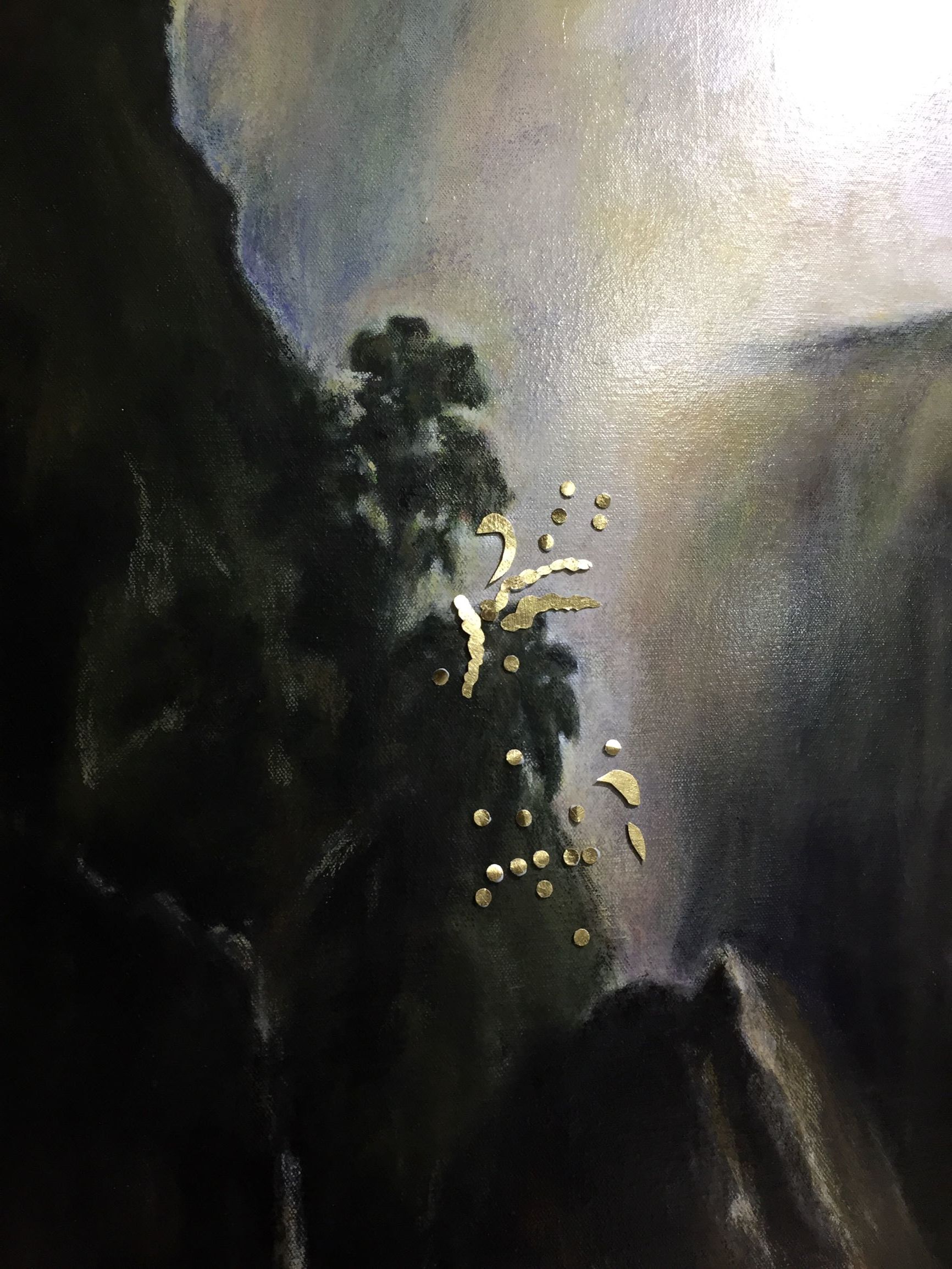 This is actually quite neat…I'll save this & do this on something else sometime
Totally abandoning the story line to worry about Puppy, I cant lose her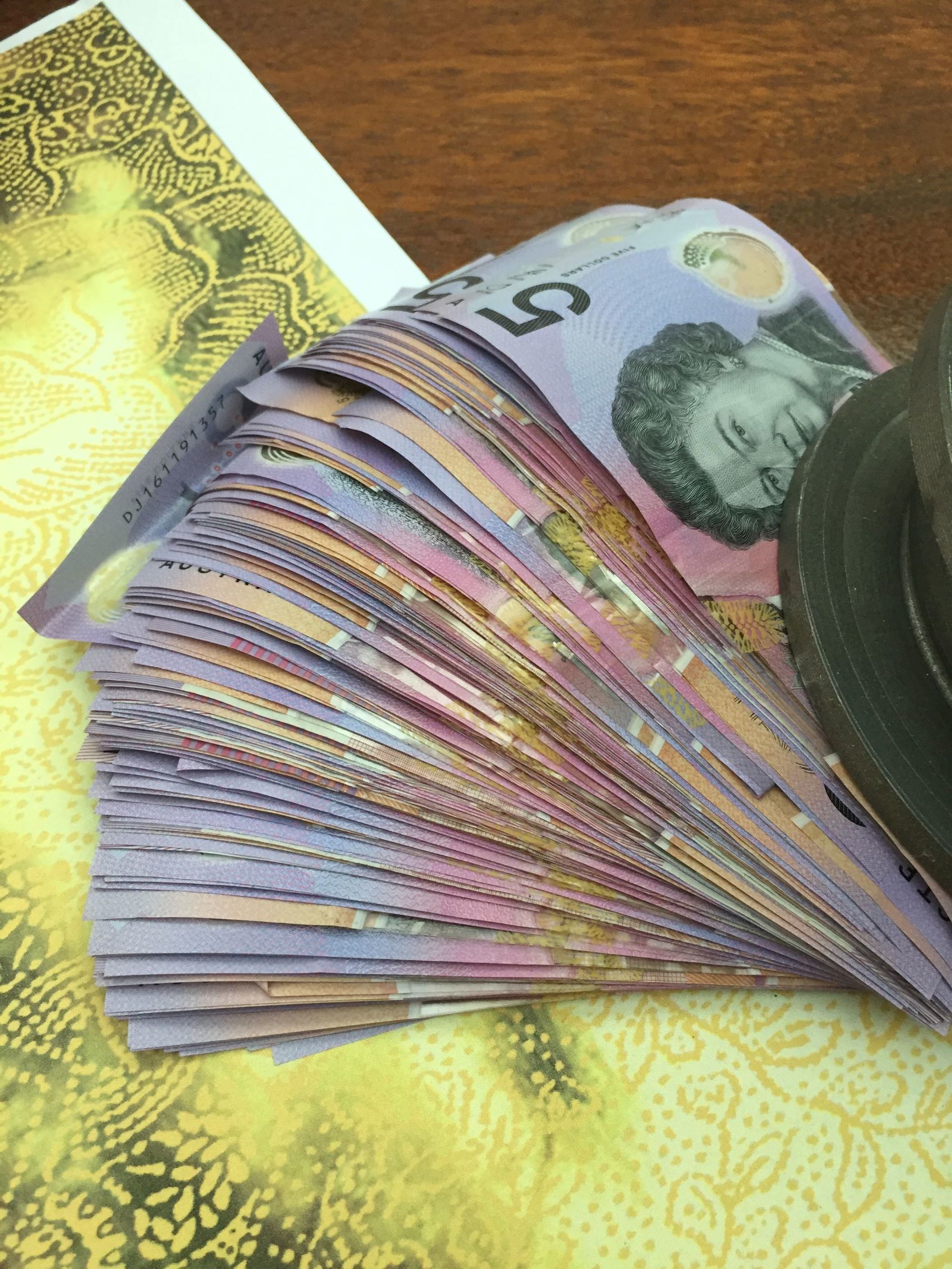 Time wasting counting the money box, which leaves me feeling A/ a little bit reassured of pocket money security and B/ panicked with low volume of pocket money security; alors, the double knife edge upon which I eternally dance, between not enough & no fucking way is that enough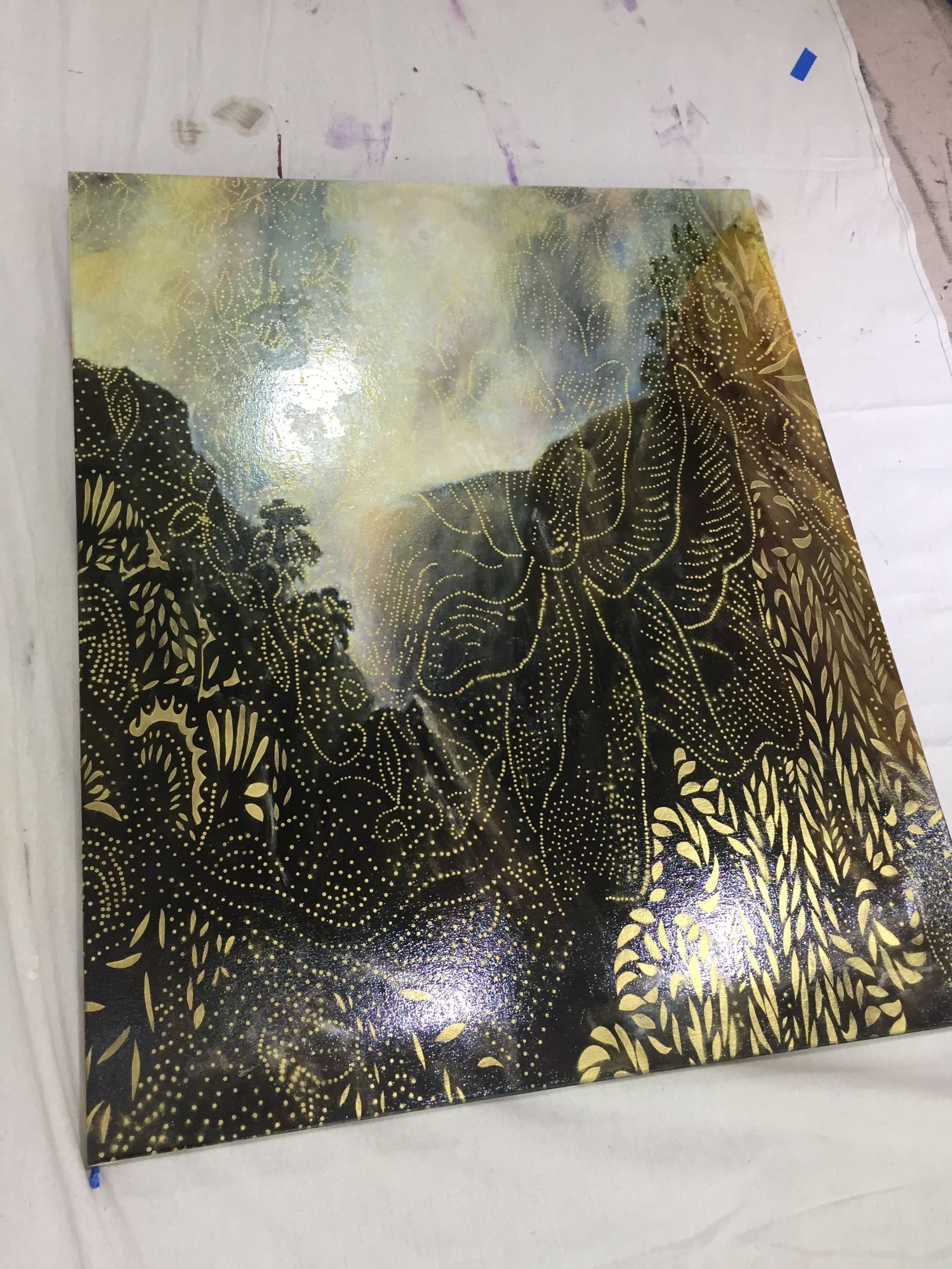 now there'll be a Part Two the Second, the next bit where I do as I had originally planned.
I think it'll work out ok