Limited edition prints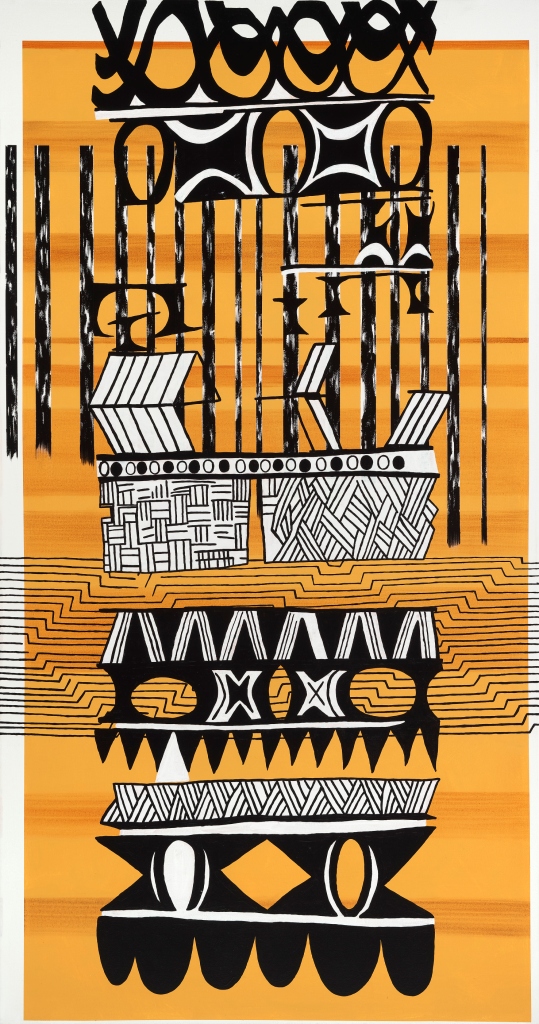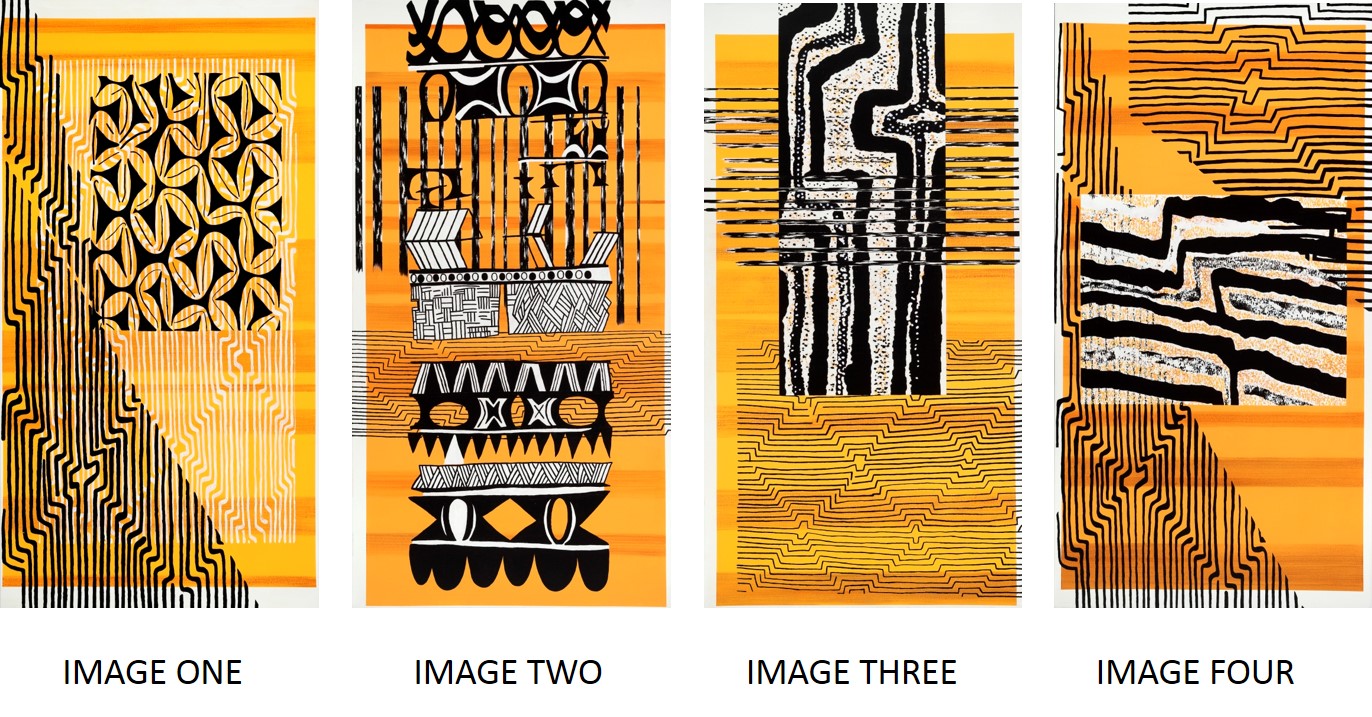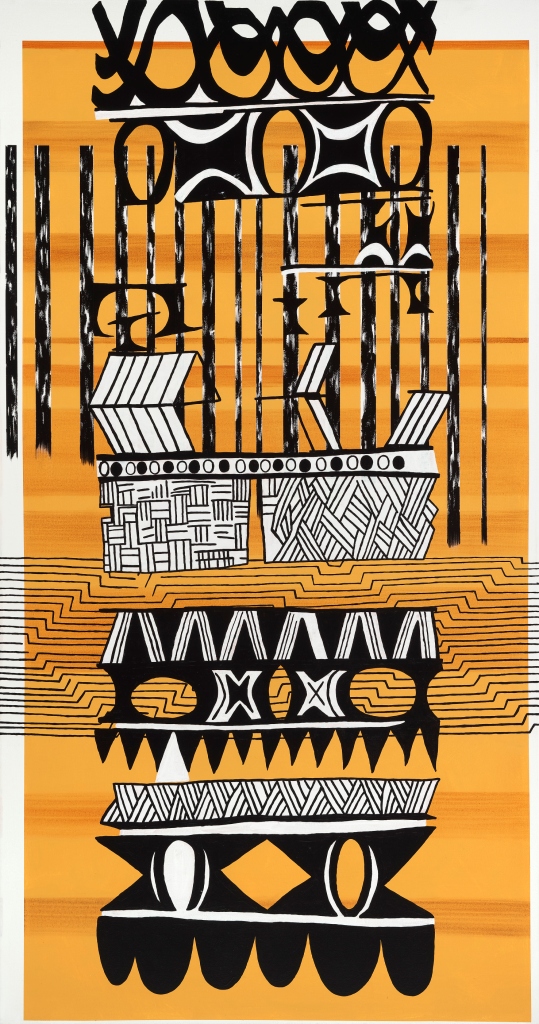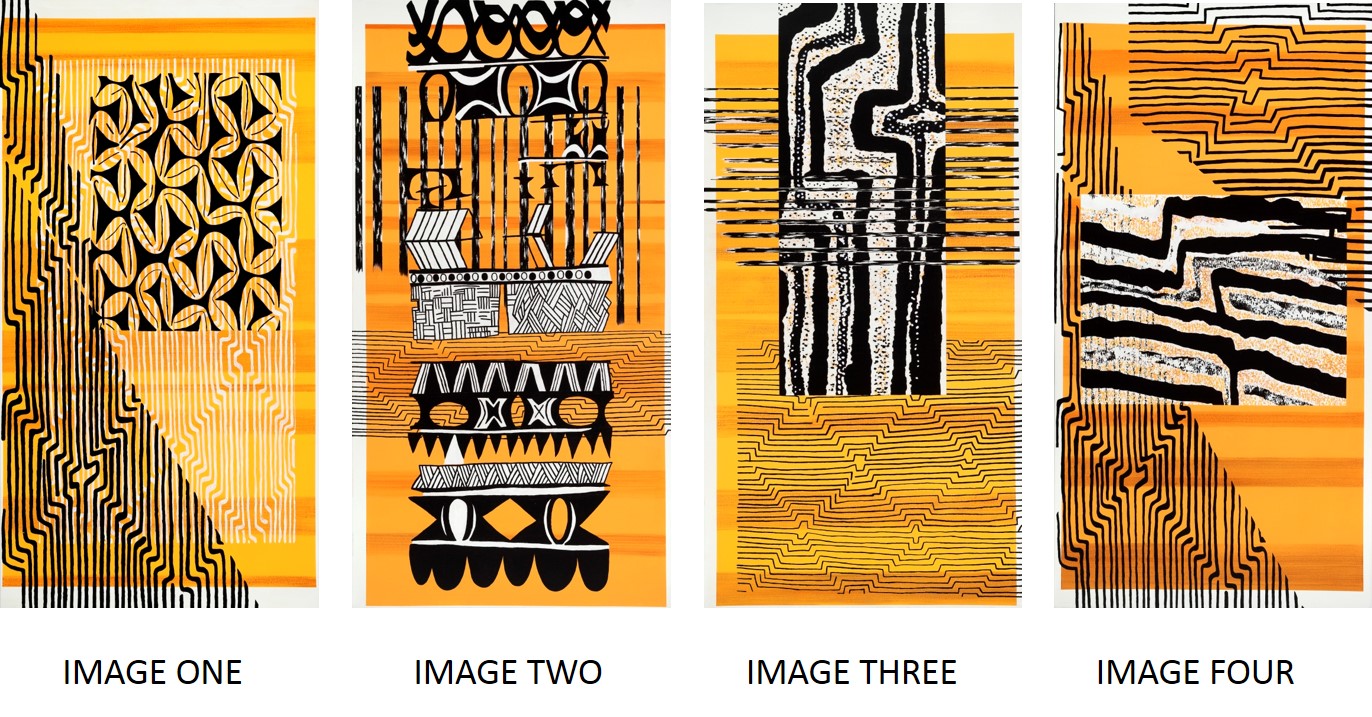 sold out
Limited edition prints
There are four "PNG Pop Tribal" yellow/black/white large scale prints available, a striking, contemporary treatment of timeless decorative patterning. Originally created as a large scale vertical piece, the vibrant, colourful, saturated style looks great in any interior, working particularly well where the impact of a pop of colour and graphic detail can transform a space into something special. As a feature artwork, the original proportions are surprisingly versatile, perfect for corridors, hallways and even smaller spaces, or change it up with custom dimensions for bespoke decorative accessorizing.
Mock-up images indicate possible custom dimensions.
Pre-set dimensions: Original large W100 x H190cm / Medium W70 x H114m / Small W45 x H86cm
Note, prints on canvas need not be 'framed' as when stretched over a timber stretcher they exist as their own entities. Stretched canvases are available for delivery in Australia only, contact me if you require this; prices start from $80. Additional framing is optional; for the finished artwork installed onsite at the resort, we used a dark stained timber edge frame with a 3mm shadow line (gap between canvas and frame) & it looks great. Works on paper usually require framing although with posters this is up to individual preferences.
Media: canvas is Hahnemühle Goya Canvas 340gsm, fine art paper is Hahnemühle heavyweight smooth matte 308gsm, posters are 180gsm. "Giclee" ("zee-clay") refers to fine art digital printing process; no screen or other mechanical devices are used and therefore there is no visible dot screen pattern. The image has all the tonalities and hues of the original painting.
Changes to the proportions of the print as shown in mock-ups are welcome and other media types such as photographic prints are available. Please contact me for any custom variations, happy to oblige.
Second edition limited to 25 prints across all given preset dimensions. Custom prints will be regarded as numbered artists proofs. All prints signed and numbered.